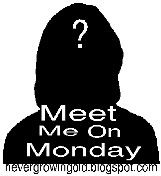 Very fun idea i stumbled across! I am excited to take part :)
1. What do you put on your hot dog? I usually do a mix of mustard and ketchup. But I don't like it on top, oozing out, so usually I put the ketchup and mustard on the bun and then put the dog on top. Sometimes I do relish too.
2. Do you play Sudoku?
I try :) I am not the best, so I stick with easy or the occasional medium. I much prefer crossword puzzles.
3. What is your favorite vegetable?
Hmmm. I actually love vegetables, so picking a favorite is hard. Let me think about this......probably corn. On the cob, off the cob, either way. I love the sweetness that isn't too sweet.
4. Do you color your hair?
Occasionally. Not as a habit. I have dark hair, which I occasionally dye lighter or darker.....usually I use the wash out boxes, so it doesn't show roots. Although I have found a few grey hairs, which has already started causing anxiety lol, so coloring my hair more regularly is probably on the horizon.
5. What is your favorite brand of clothing?
I LOVE Ann Taylor Loft, but for more practical (i.e. cheaper) buys, I love Old Navy.