Piper is HUGE!
I think getting her at 5 weeks gave me a really skewed perspective lol. She is only 10.5 weeks old, and I feel like she is a fully grown dog lol.
And this is Piper tonight, on her way home from her adventures! I miss her mucho, I get to see her tomorrow! Does he look tired to you?? (Apparently C stuffed her in there with all her toys, which might be why her face is up against the door lol)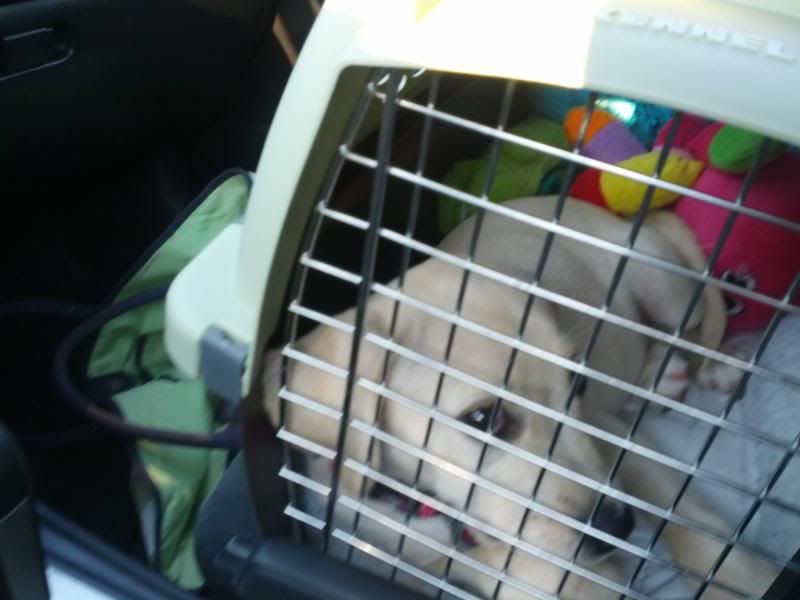 Aaaand finally, the bed we just purchased. C and I spent way too much time researching this, since that's just who we are :)
dog not included.